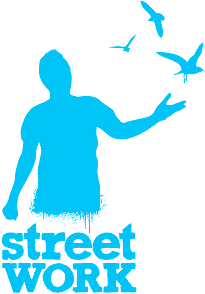 We believe the more successful you are, the greater the obligation to put back into the community and help those less fortunate.
We support the work of Streetwork. Streetwork targets teenagers who are in trouble with the police, abuse alcohol and illegal drugs and who are on a destructive path for themselves and the community.
Streetwork's innovative programs and one-on-one mentoring are highly regarded by the agencies they work with; most notably Juvenile Justice.
Streetwork have a very efficient use of volunteer support that enables over 90% of donations to go directly to their work with troubled teenagers.
We support Streetwork financially and with our professional time, including Board and Management expertise. You can join us and  get involved, make a donation or both.
We urge our clients and business associates to visit the Streetwork website.